A mobile body makes you more capable, strong and productive to live the highest quality of life possible!
If you suffer from tight and stiff joints and you can't move in full ranges of motion like the body is designed to do – your quality of life suffers.
When you balance mobility, conditioning and strength you truly become capably fit in the real world.
Here's a demo of one of my favorite mobility drills:
I am briefly demonstrating a total body mobility exercise using the Ultimate Sandbag performing around the world drills.
I may be one of the few people who actually brings sand to the beach – but with a fitness purpose!
Training at the beach and particularly in an unstable environment like sand is one of my specialties as I enjoy the environment and the challenge of training in a "live" terrain that constantly shifts.
Try this around the body mobility drill on solid ground before earning your way to an unstable training terrain like sand.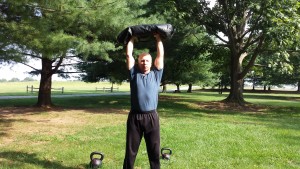 Sandbags are a very versatile and extremely productive fitness tool that you can use anywhere you roam. I particularly like using the Ultimate Sandbag developed by Josh Henkin.
Josh is a great coach and markets a quality product – check him and the Ultimate Sandbag out if you want to take your fitness to new heights.
READ: Sandbag Training For A True Body Upgrade to learn how super productive these fitness tools are at getting you fit, strong and lean.
Not only is this a super effective mobility drill, but you get one hell of a workout as well – totally firing up your metabolism to burn major calories and get you lean.
So make sure you plug those leaks in your training program by incorporating mobility drills.
While I share a lot of tips, techniques and fitness philosophy on my sites, it is unrealistic to try to adopt it all into your fitness plan as we all have different health and fitness gaps in our programs we need to address. So take what you need to succeed even if it's just one concept and fill your fitness gaps, dare to get out of your comfort zone and experience the thrill of doing what works and realizing your goals!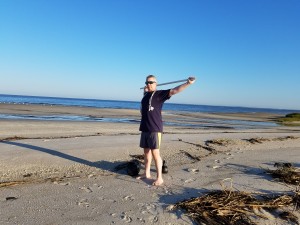 I'm Mark Mellohusky- an often barefoot eternal student of health and physical culture who will not go quietly into the sunset since I have learned how to age gracefully by adopting sane eating strategies, staying strong and lean, moving well and pain-free and conquering nasty fat. All without spending hours haunting gyms doing hours of sappy low value media endorsed exercises.
Seven Stars Fitness